NEW YORK TIMES BESTSELLING AUTHOR
MARY MONROE


THE WAIT IS FINALLY OVER!!!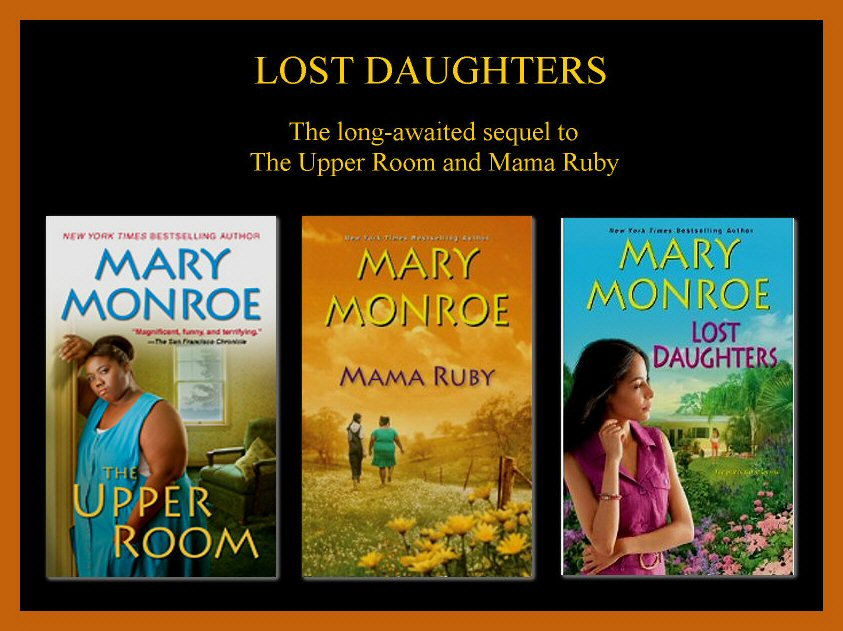 LOST DAUGHTERS
Mama Ruby has been dead for ten years. Maureen is married now and her teenage daughter Loretta is a successful fashion model. But Maureen's life falls apart when Mama Ruby's son Virgil reveals to her that Mama Ruby kidnapped her from her biological mother a few hours after she was born. Before Maureen can recover from this bombshell, another one lands on her: her conniving husband and her selfish daughter inform her that they are in love and want to have a future together.

Maureen loses her husband, her daughter, and the only identity she's known for thirtyseven years. But because of the strength that Mama Ruby had instilled in her and the love of a better man than the one she married, Maureen is able to remain strong. She moves forward and receives more blessings than she ever imagined.

Mama Ruby will appear in several flashbacks throughout Lost Daughters because she is still very much in contorl. And even in death, she will have the last word...